I needed a website for my business
As a plumber and gas fitter, I understand the importance of having the right tool for the job, and knew I needed a website to grow my Mahurangi West based plumbing, gas fitting and solar business. The Internet is of course a great marketing tool. We're always being told that if you don't have a website, then your competitors are getting what could be your business.
I knew I wanted a professional, stylish website that would generate more plumbing and gas fitting work, but I was a bit concerned about dealing with a web developer who would bamboozle me with loads of terms I don't even want to understand. I was worried I would get dragged into a lengthy design and development process that would take up heaps of my time and then be charged an arm and a leg for a website I would have to maintain, update and look after.
That was not what I wanted.
Nor did I want any off-the-shelf website created by a team based in another time zone and unfamiliar with the way New Zealand operates.
An all-in-one website deal
I wanted a reliable, easy-to-find website that would have a strong online presence in my local area: I do plumbing and gas fitting work from Orewa, to Puhoi, Warkworth, Matakana, Omaha and even Kawau Island. It was also very important to me that I could leave the website build in the hands of a trustworthy, experienced web designer who would speak to me in plain English.
Calling Clare at Woodswork Web was a winner. She got the job done.
Word-of-mouth recommendations are incredibly important for my gas fitting business but being online is also important. Now, while I'm flat out on the tools, or spending quality time off the tools, my plumbing and gas fitting website is working for me 24/7.
I am very grateful to Clare for her design flare and for how simple she makes everything seem. She has a good understanding of the services I provide and knows how to sell my services to others. She knows what tradespeople need on their sites, and more importantly, what potential customers expect a plumber and gas fitter to have on their site.
Effective business website
Clare listened to my needs and my website redesign was well within budget and completed ahead of schedule. Clare made a website that gets results, not just a pretty website – although she did that, too.
Woodswork has made websites for tradespeople like gas fitters, plumbers, electricians, builders, concrete layers, painters and landscapers, to name but a few. They have been creating websites for small- and medium-size businesses across North Auckland for years. Take a look at some of the websites Clare Woods has built for other north Auckland tradespeople.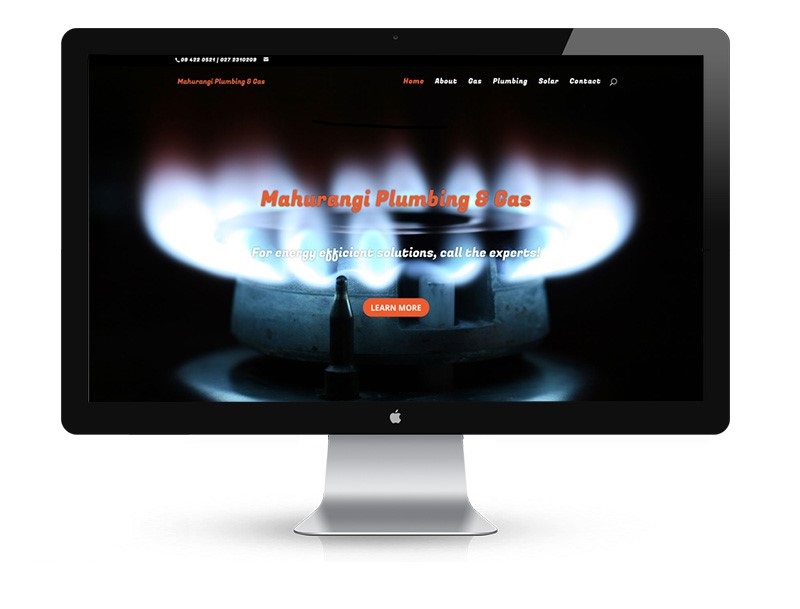 All-in-one website service for the trades
You can get on with business. You don't have to deal with a copywriter, an SEO person, a graphic designer, or all the dreary technical aspects, unless of course you want to.

Website hosting and set up
Woodswork Web will design your site, set up your domain name and emails, and arrange your web hosting. If you don't have a logo, they can take care of that as well.

Ongoing maintenance and updates

Need A Gas Fitter, Plumber or Solar Installer? Get In Touch!
Interested in gas heating? Need your gas appliance serviced? Want to reduce your monthly hot water bill? Problems with leaky taps, toilets, hot water heaters or spouting? Then we can help you. Call us and we promise you an experienced, craftsman plumber and gas fitter with a wide range of knowledge and expertise.